On this page, we'll describe how we're adjusting to life with our new family member. We'll talk about how the Jeremiah seems to like his toys and his new surroundings, and how Mommy is responding to sleep deprivation. Also will be pictures of Jeremiah's admirer's that came to visit him in his first days at home!
Bailey planting a homecoming kiss on Jeremiah!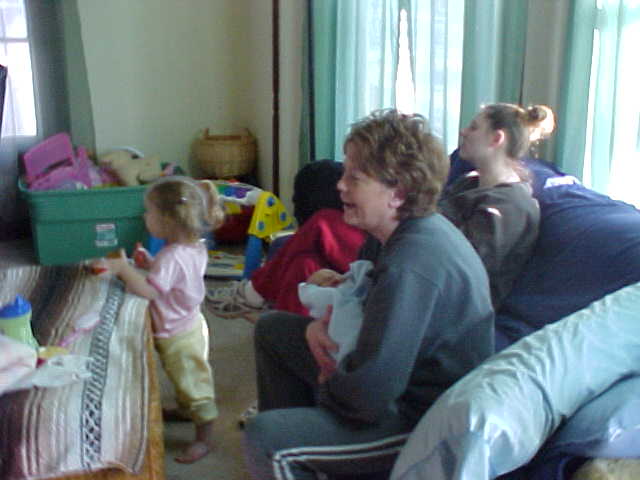 Great Aunt Deb couldn't wait to hold baby Jeremiah!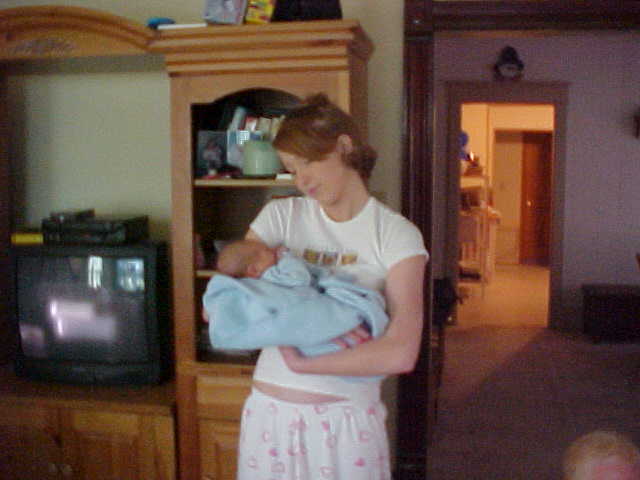 Cousin Samantha welcomes Jeremiah home!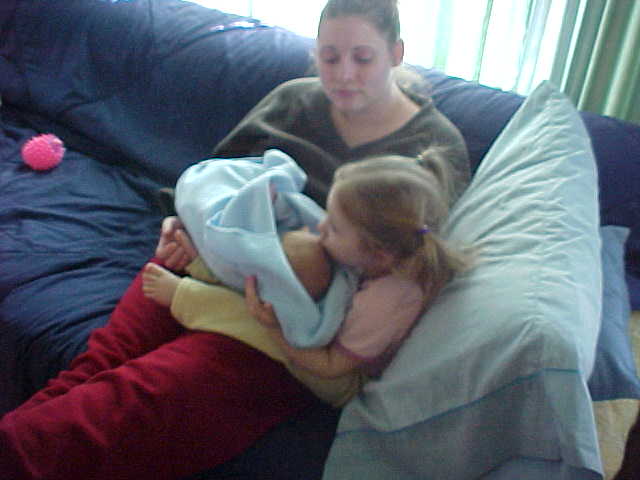 Bailey can't stop kissing Jeremiah!